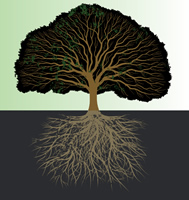 Addictions / Relationships / Emotional Well-being

TELEHEALTH
(503)325-2398 Office • (503)799-6102 Mobile
Pier 39, 100 39th Street • Astoria, Oregon 97103
dana@potentialsllc.com
Respectful, Friendly and Useful Help for Persons, Partners and Parents
Personal Coaching also available by phone.
Potentials LLC


State Licensed Out-Patient Alcohol/Drug Treatment



DUII Services



Aftercare/Relapse Prevention



Co-Dependency



Post-Traumatic Stress/Depression


Licensed Professional Counseling


It is possible to be sober and feel good.



It is possible repair relationships.



It is possible to understand your feelings and find balance.



If you are a parent, adult child, or spouse of an addict or alcoholic it is possible to find relief from fear and confusion.



It is possible to deal more effectively with the legal system and stay out of it.


All clients have the opportunity for group and individual counseling.
State-licensed outpatient alcohol and other drug treatment program.
Dana Dedolph, MA LPC CADCIII MAC
Dana has training in addiction treatment, DBT, Internal Family Systems, Analytical Psychology,
Developmental Psychology and Interpersonal Neurobiology.
Call: 503-325-2398 • Fax: 503-325-5932 • Email:
dana@potentialsllc.com
•